Please browse our data loggers below. Click on a specific tool to learn more.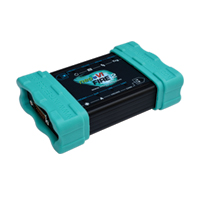 The neoVI FIRE 2 is our latest vehicle network adapter, providing up to 8 CAN / CAN FD channels, 4 LIN channels and Ethernet/DoIP support.
Intrepid's new solution for the high volume of data produced by modern vehicle applications. Features high-speed 10G and 1000/100/10 Ethernet interfaces and the ability to log 6 TB+ of Automotive Ethernet, CAN / CAN FD, FlexRay and other messages.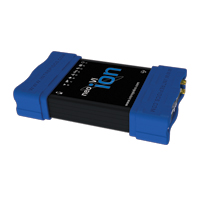 The neoVI ION is an advanced, expandable vehicle network adapter, ruggedized for automotive use, with mobile connectivity.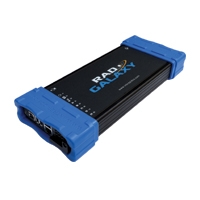 The RAD-Galaxy is a BroadR-Reach® (100BASE-T1) multi active-tap / media converter with 12 Automotive Ethernet and 8 CAN FD channels.
RAD-Gigastar
Makes any standard Ethernet device, laptop, or data logger compatible with 100/1000BASE-T1. In addition to its Automotive Ethernet capabilities, it offers 6x ISO CAN FD channels, 2x FlexRay channels, and standalone operation capability.