Please browse our data loggers below. Click on a specific tool to learn more.
The neoVI RED 2 Series has up to eight dual wire CAN FD channels, two LIN channels, and two Gigabit Ethernet channels. The neoVI RED 2 fills the need for multiple protocol tools with a low-cost, high-value vehicle bus interface that fits in your backpack.
The neoVI FIRE 2 is our latest vehicle network adapter, providing up to 8 CAN / CAN FD channels, 4 LIN channels and Ethernet/DoIP support.
neoVI FIRE 3
The neoVI FIRE 3 is the most advanced multi protocol vehicle network interface and data logger available, providing 16x CAN FD networks, up to 8x LIN networks, 2x 1 Gb 10/100/1000BASE-T, 1x 10/100BASE-Tx.
The ValueLOG is the next-generation, low-cost, high-performance data logging device for CAN FD and LIN networks. The ValueLOG includes Ethernet (DoIP), four channels of CAN FD (Including SW CAN) and LIN in one tool. All channels run simultaneously and are time-stamped in hardware.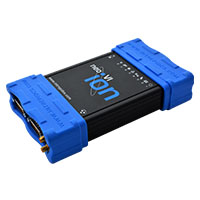 The neoVI ION is an advanced, expandable vehicle network adapter, ruggedized for automotive use, with mobile connectivity.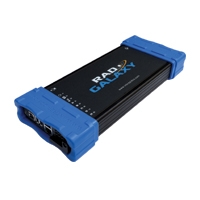 The RAD-Galaxy is a BroadR-Reach® (100BASE-T1) multi active-tap / media converter with 12 Automotive Ethernet and 8 CAN FD channels.
RAD-Gigastar
Makes any standard Ethernet device, laptop, or data logger compatible with 100/1000BASE-T1. In addition to its Automotive Ethernet capabilities, it offers 6x ISO CAN FD channels, 2x FlexRay channels, and standalone operation capability.
RAD-Mars, the Autonomous Vehicle Gateway Module. RAD-Mars performs complex tasks such as transferring information from SerDes systems to other bus or network technologies. RAD-Mars interfaces over seven different networks.