ValueLOG
Affordable Vehicle Interface & Data Logger
Applications
Standalone data logger

Standalone ECU or vehicle simulator

In-vehicle data acquisition system

Captive test fleet data collection

Fleet management

Vehicle interface with J2534 and RP1210
Features
Up to 4x CAN FD

Up to 1x SW CAN 

Up to 1x LIN / K-Line 

Up to 1x Ethernet (100BASE-TX for DoIP, switchable for 2x CAN FD network)

32GB eMMC storage 

External GPS antenna support for collecting locations during data logging sessions 

General purpose engineering tool for OBDII, enabling a wide array of applications such as data logging, simulation and gatewaying 

Optional Unique configurable OBD II pinout through neoVI Universal Connector (NUC) architecture (optional)

9-axis Inertial Measurement Unit 

RTC with battery
Stand-Alone Logging, Scripting, Reflashing and Simulation
In addition to working as a PC interface, the ValueLOG can log vehicle data in stand-alone mode. It can run real-time scripts, log data to internal flash memory, and simulate ECUs and gateways. These features also make it possible to run a script to reflash ECUs using data from flash memory.
Vehicle Spy Application Software
Intrepid's Vehicle Spy software fully supports the ValueLOG. With Vehicle Spy, users can monitor and transmit on all ValueLOG networks simultaneously. Vehicle Spy is required to configure stand-alone scripts and data logging. Users can take advantage of the powerful interface to load databases and to write and debug scripts before downloading them to the device.
The Power of Scripting – CoreMini
If you need to support a proprietary protocol, set up a simulation to run in parallel with the data logger, or any other custom action, the system offers a scripting environment for you to expand the base functionality to fit your unique needs. This makes the entire system very flexible and adaptable.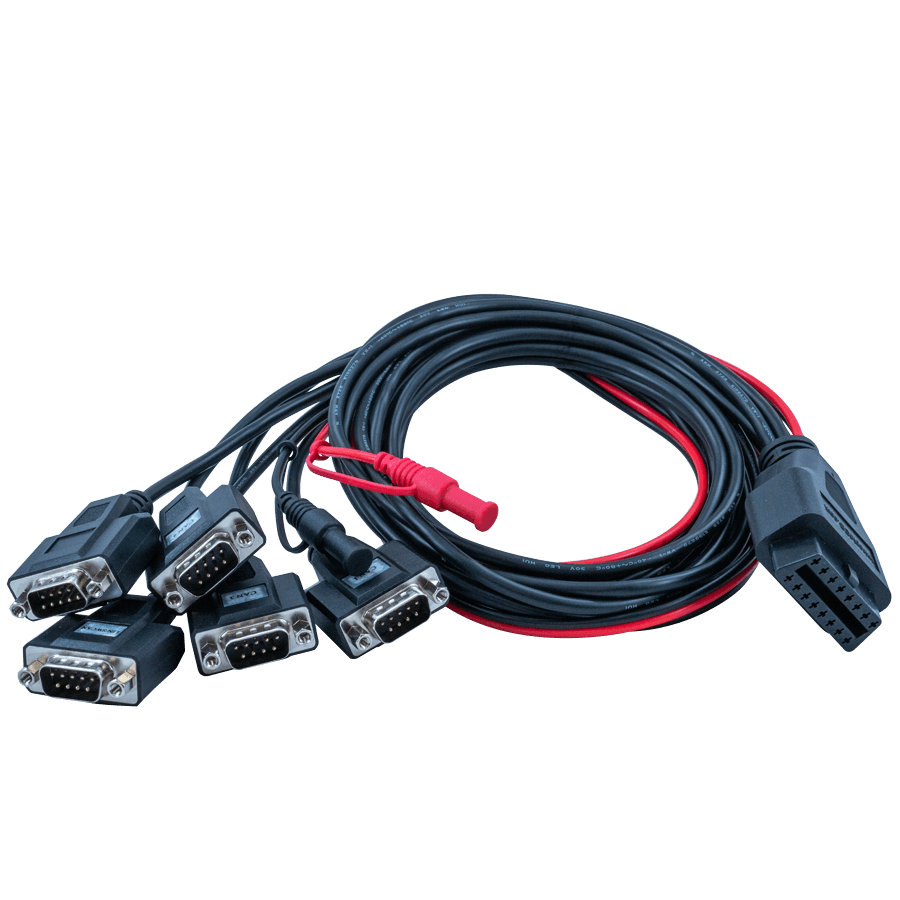 This cable is designed to enhance the functionality and compatibility of ValueLOG by providing seamless connectivity between the tool and devices equipped with DB-9 ports. With the ValueLOG OBD2 to 4x DB-9 Adapter Cable, you can connect your ValueLOG to a wide range of devices, expanding its applications and maximizing its utility.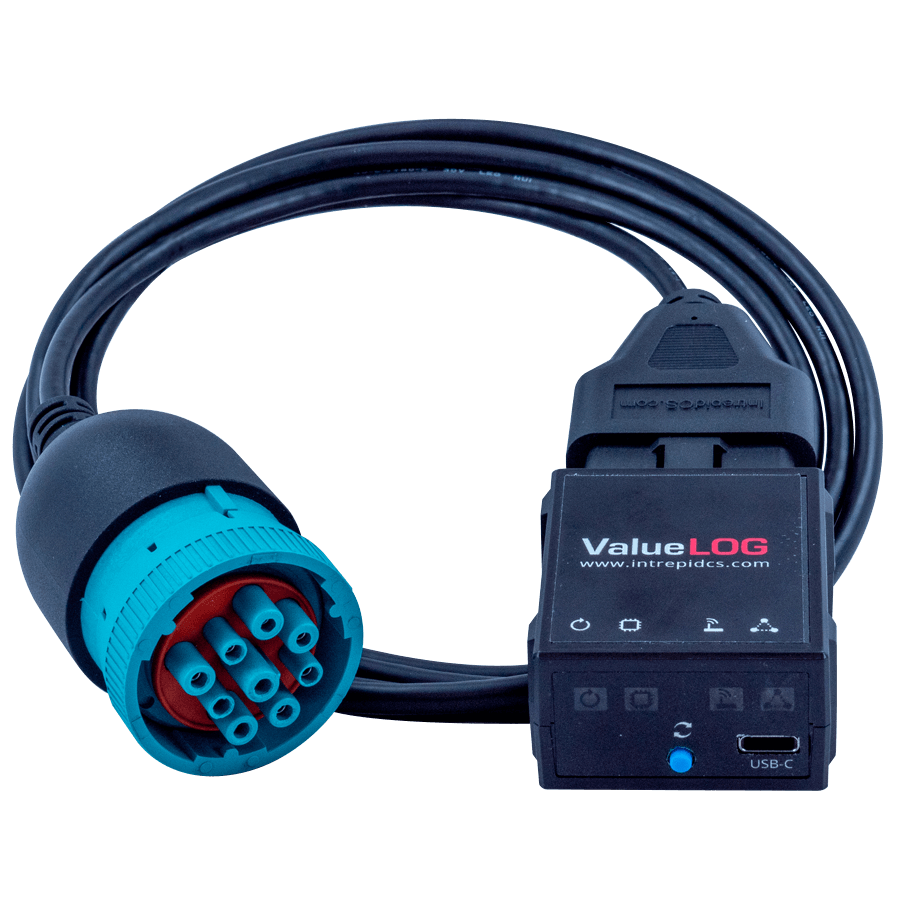 This cable is specifically designed to facilitate effortless connection between ValueLOG and vehicles or equipment utilizing the J1939 protocol.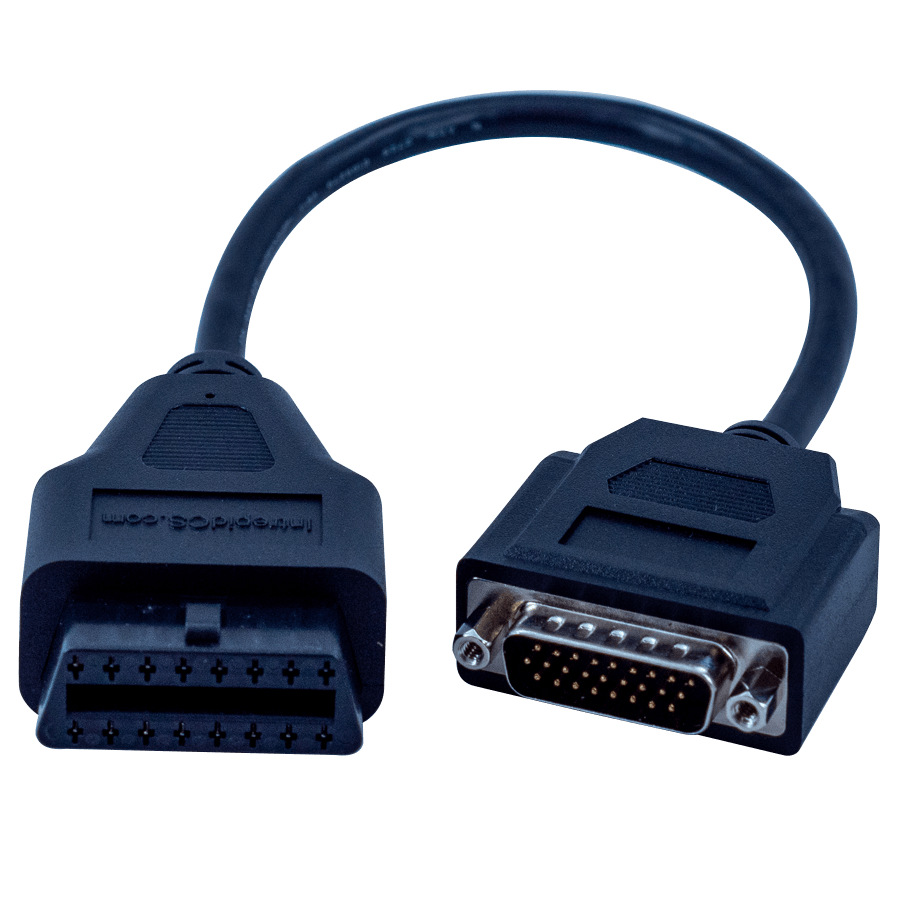 This versatile cable offers connectivity to devices equipped with DB26 ports, opening up a wide range of compatible systems and expanding the applications of the ValueLOG tool.