Media Converters
Bridge the Gap Between Conventional and Automotive Ethernet
As the leading media conversion technology provider, We understand the importance of having a reliable and efficient Automotive Ethernet media converter. With our RAD-Moon Series, you can easily tap into individual systems in your vehicle, test and use tools without having to worry about compatibility issues. We offer 100BASE-T1, 1000BASE-T1, 2.5/5/10GBASE-T1 "Multi-Gig" Media Converter for Automotive Ethernet and to 1000BASE-TX Ethernet connectors allow you to connect to different types of media and convert signals with ease. Plus, its compact design and easy installation make it a must-have tool for anyone working in the automotive industry.

Products – Simple, Inexpensive, Yet Powerful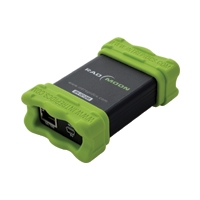 The inexpensive, pocket-sized RAD-Moon easily interfaces conventional Ethernet with BroadR-Reach® (100BASE-T1 compatible). Powered by USB, the RAD-Moon allows you to communicate directly between a PC and an Automotive Ethernet ECU.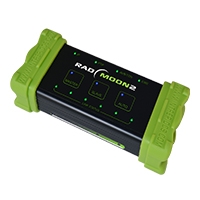 RAD-Moon 2 allows you to convert from 100/1000BASE-T1 Automotive Ethernet to standard 10/100/1000 Ethernet, useful for connecting a PC to a 100/1000BASE-T1 host or switch.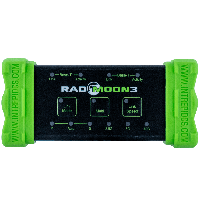 Intrepid's RAD-Moon 3 is the latest Ethernet Media Converter for Automotive Ethernet applications. The RAD-Moon 3 converts the Ethernet physical layer from MultiGBASE-T1 to MultiGBASE-T. This is needed to directly connect a PC equipped with the standard 8-wire Ethernet to an automotive ECU or Switch which use the 2-wire version of Ethernet specific to In-Vehicle Networks. (IVNs)
RAD-Moon Comparison Chart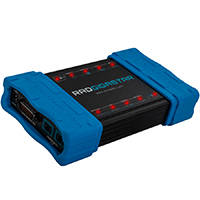 The RAD-Gigastar can monitor one pair of 100/1000BASE-T1* connections with an additional pair of SFP cages to support optical/ copper SFP transceivers. In addition, the RAD-Gigastar can also operate as a programmable gateway to create an Ethernet-to-Ethernet or a CAN-Ethernet gateway.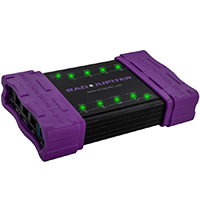 Intrepid's RAD-Jupiter is a rugged 7-port managed switch designed specifically for bench and vehicle network development. In addition to its Ethernet functionality, it integrates many of the key CAN, LIN, and scripting features found in our ValueCAN 4 family of tools.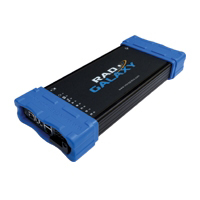 The RAD-Galaxy is a BroadR-Reach® (100BASE-T1) multi active-tap / media converter with 12 Automotive Ethernet and 8 CAN FD channels.