Diagnostics, Testing and Validation
Integrated Diagnostics Jobs for Quick Testing and Validation
Testing typically involves making diagnostic service requests, then interpreting responses to get the information you need. Vehicle Spy has you covered here, with easy-to-use diagnostic functions and compatibility with virtually all diagnostics databases. You can create diagnostic IDs and jobs easily by loading the diagnostics databases relevant to your application. Vehicle Spy includes support for:
ODX/PDX and most other proprietary file formats.
UDS (ISO 14229), GMLAN (GM W3110), KWP2000 and J1979 (OBD) diagnostics jobs.
DoIP (ISO 13400).
No diagnostic databases? No problem. Create your own diagnostic jobs with a few mouse clicks: no more building messages byte by byte!
Vehicle Spy works with all neoVI, ValueCAN and data logger products.
Learn more about Vehicle Spy….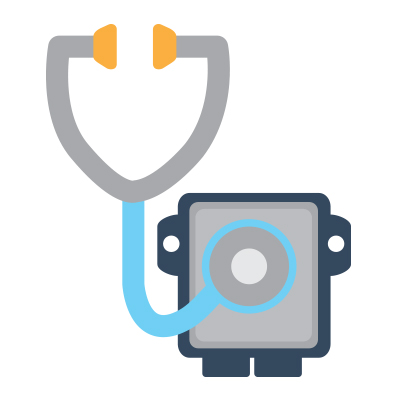 Intrepid's most popular and versatile vehicle network software includes a multitude of capabilities that make it a "One Tool, Many Tasks" solution.
neoVI FIRE 3
The neoVI FIRE 3 is the most advanced multi protocol vehicle network interface and data logger available, providing 16x CAN FD networks, up to 8x LIN networks, 2x 1 Gb 10/100/1000BASE-T, 1x 10/100BASE-Tx.
The neoVI RED 2 Series has up to eight dual wire CAN FD channels, two LIN channels, and two Gigabit Ethernet channels. The neoVI RED 2 fills the need for multiple protocol tools with a low-cost, high-value vehicle bus interface that fits in your backpack.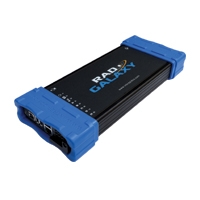 The RAD-Galaxy is a BroadR-Reach® (100BASE-T1) multi active-tap / media converter with 12 Automotive Ethernet and 8 CAN FD channels.